OryxAlign wins Corporate Culture of the Year
OryxAlign has won the Corporate Culture of the Year category in the IT Europa Channel Awards 2023. The award recognises our £500 staff bonus to help with higher energy bills, our fundraising of over £12,000 for charity and the planting of over 4,000 trees.
It also recognises that our senior leadership team consists of 50% women, and a quarter of all staff are from ethnic minorities. In addition, almost 40% of staff are from overseas.
Now in its 15th year, this was the first time the IT Europa Channel Awards introduced the Corporate Culture of the Year award. The award is designed to recognise individuals, teams, and companies that show how they have delivered excellence in critical areas to impact their organisation positively.
OryxAlign demonstrated excellence in the corporate culture category, having rolled out mental health awareness training for all our managers to support staff during the pandemic and the cost-of-living crisis. In addition to its private healthcare and pension contribution, we gave each member of staff a £500 bonus to help with higher energy bills.
After probation, staff are also given a paid volunteering day. They are encouraged to volunteer in their communities, which OryxAlign supports through further charitable donations. These activities have raised over £12,000, helping charities as varied as London Youth Rowing and the British Red Cross.
"Winning IT Europa's first ever Corporate Culture of the Year award is a testament to living our core values of caring, supporting, striving, trusting and enjoying, and demonstrates that we take everything to do with our people very seriously," explained Carl Henriksen, CEO of OryxAlign.
The judges were complimentary about our submission, "My congratulations to OryxAlign in what was the single most difficult category to judge due to the strength of the entries," explained Will Garside, editor of IT Europa. "OryxAlign was commended by the judging panel for not just its race and gender diversity, but also outstanding sustainability efforts and practical aid it gave staff during both the pandemic and ongoing cost of living crisis."
In our sustainability efforts, we have partnered with Ecologi and are working towards becoming a Climate Positive Workforce. OryxAlign has offset 4000 kg of CO2 by purchasing carbon credits and planting over 4,000 trees.
This award win builds on the company's other recent wins, such as two coveted top-three wins in the Best Companies Q1 2023 awards. This included second place in the Best Mid-Sized Company to Work For in London and third place in the Best Business Services Company to Work For in the UK.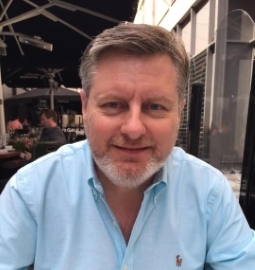 By Graham Smith